At See The Waves, we help people interested in trading the financial markets learn how to read price charts to see the trends. We use Elliott Wave Theory as our predominate style of analysis. I like EWT because we can identify:
The direction of the trend
How mature the current trend is
Where probable reversal price points are on the chart
A price level that dictates to us when we are wrong (risk level)
If you have struggled to confidently determine any of the above, then we can help you.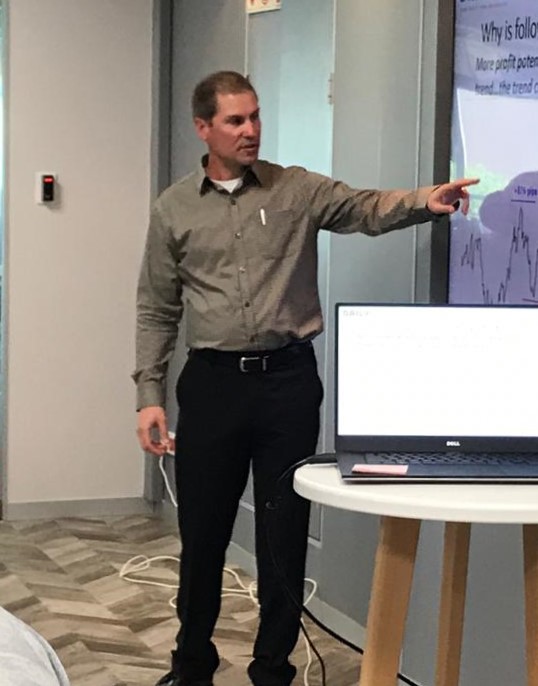 Hi, I'm Jeremy Wagner, Certified Elliott Wave Analyst-Masters
I am a financial markets educator, trader and writer specializing in market cycles and Elliott Wave Theory.
I consult and teach on chart analysis, market forecasting and trading psychology. My passion is to help people improve their trading by teaching how to see patterns that are not obvious to most.
I have been in your shoes before from struggling to see the waves on the chart to winning (and losing) big. Over the years, I discovered that the obstacles can be overcome via a solution that tends to fall within one of the three P's:
Proficiency
Process
Perception
Our teaching is designed to provide you with the care you need to advance your trading.
Select one of the course offerings below.
Need help? One to one and Group Coaching is available.
Do you have specific markets you follow and trade? Access our QRC coaching program for forecasts on your market(s) of choice.
Inconsistent with your trading? The QRC call will identify the pain point and get you on the road to consistent results.
See what others clients have said:
"I had very little basic knowledge of Fibonacci numbers and their uses. [Prior to the course], fibonacci was too complicated for me to comprehend its use except use of trend based extensions which I learned to use for deciding profit taking areas. 
Now I have a better understanding of levels and their importance when used with retracements and extensions. Now I have better confidence to use Fibonacci for entry and exit of trades. 
This course will help everybody who wants to improve accuracy of their decisions with trading financial markets."
~Vijay P
"My challenge was to define priorities in analysis. There is so much information, and you don't know where to begin. You feel like you are wasting your time in front of the charts. 
This course helped me focus on the important information on the charts in order to make a transition from analysis to trading setups. I can spot trade setups way faster than before on specific rules. This is the very basis to develop a trading system. 
Even though he wouldn't say, Jeremy is really like a mentor. This is not just a set of information you get. It's like being chiseled every week to become a diamond trader."
~Juan B
Become a recipient to our Free Elliott Wave Weekly Report and see Elliott Wave in action